Tasty delicacies
at any time of the day
We offer you the perfect start to the day with a rich breakfast buffet. Thereby we place great importance on the quality and freshness of our products. The large selection of culinary delights, leaves nothing to be desired and offers delicacies for every taste.
The restaurant Löwenstube serves traditional Swabian specialties as well as salads, soups and international and seasonal specialities.
Breakfast
With our rich breakfast buffet we meet all wishes and preferences of our guests.
We place great importance on freshness and quality. In addition we provide appropriate food options for guests with special dietary requirements. In summer, we serve breakfast on our terrace in the garden.
Restaurant
In the restaurant Löwenstube you can expect a cozy feel-good atmosphere with hearty Swabian cuisine.
For family celebrations or groups there is an adjoining room with up to 30 seats available.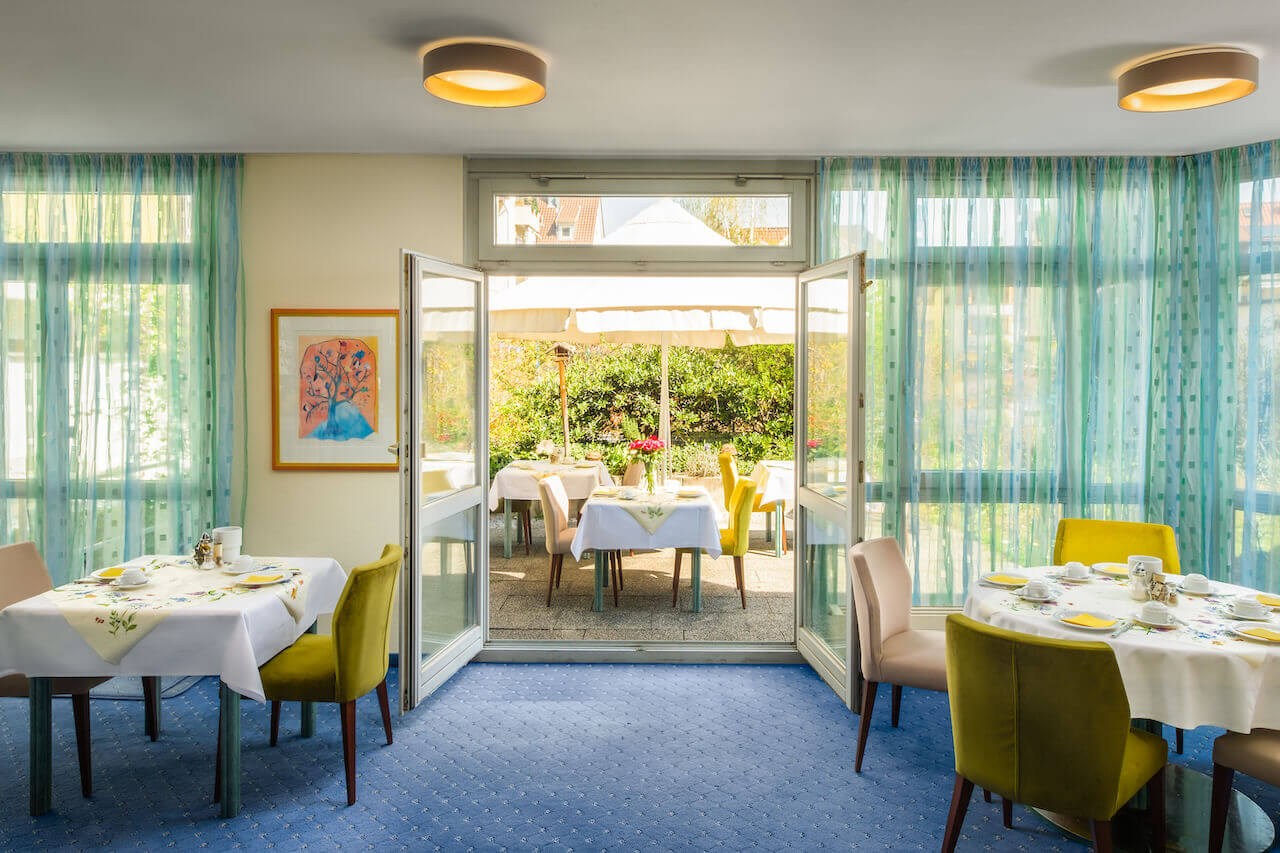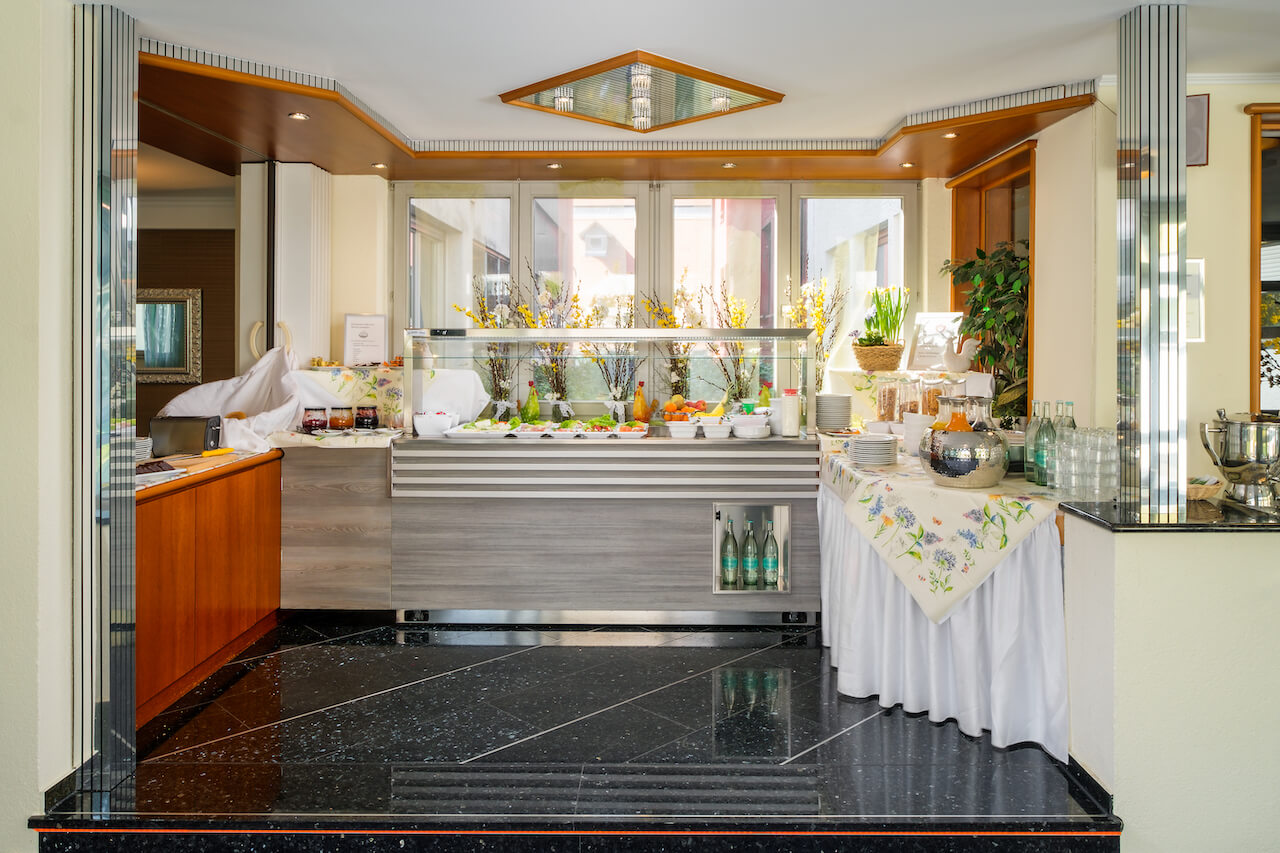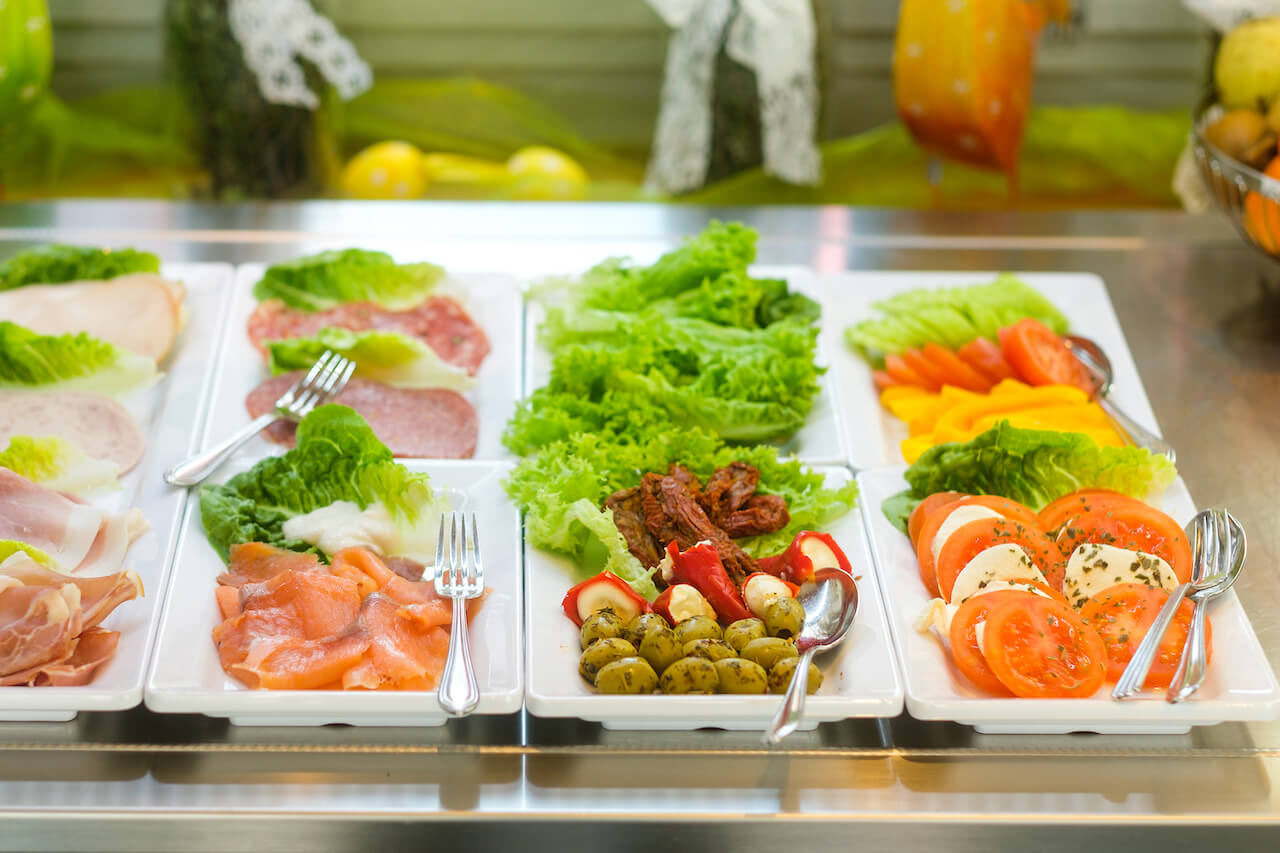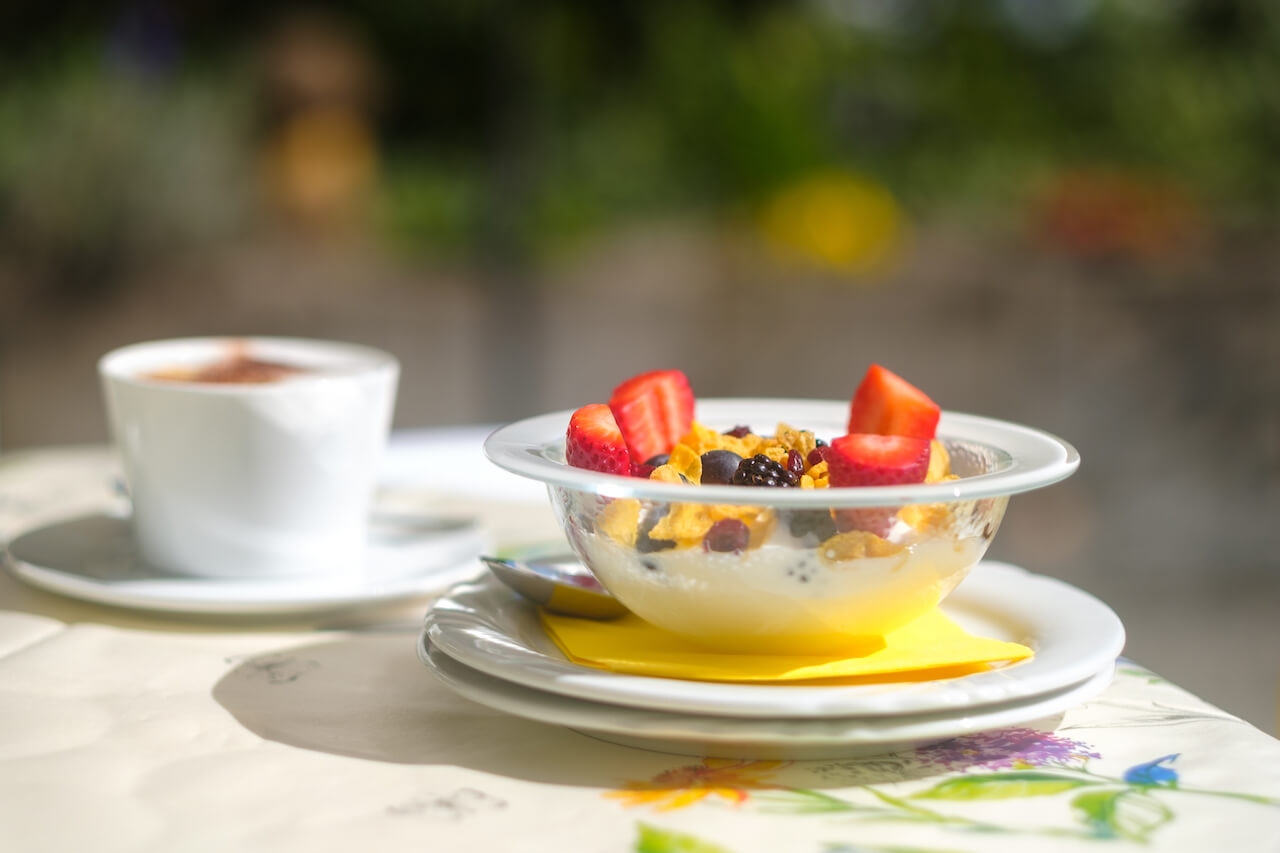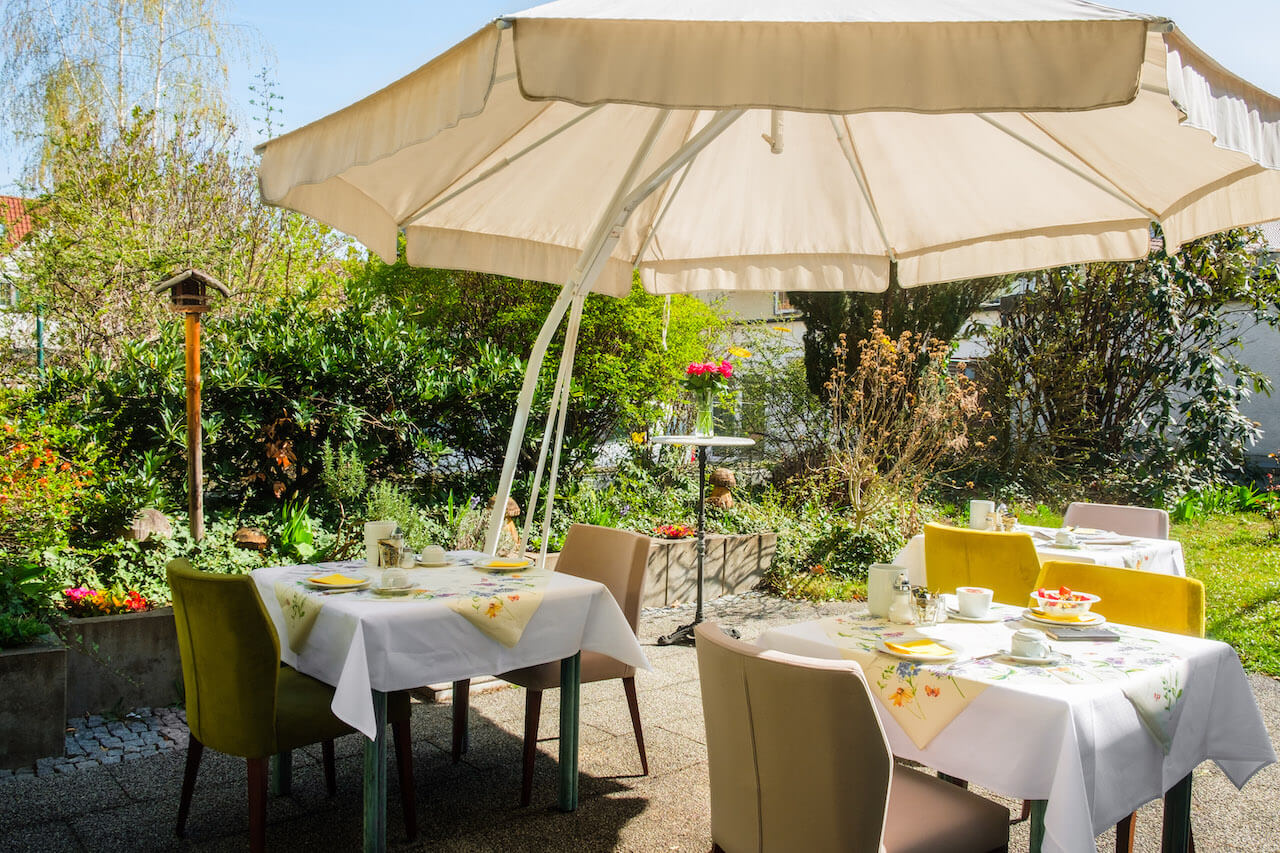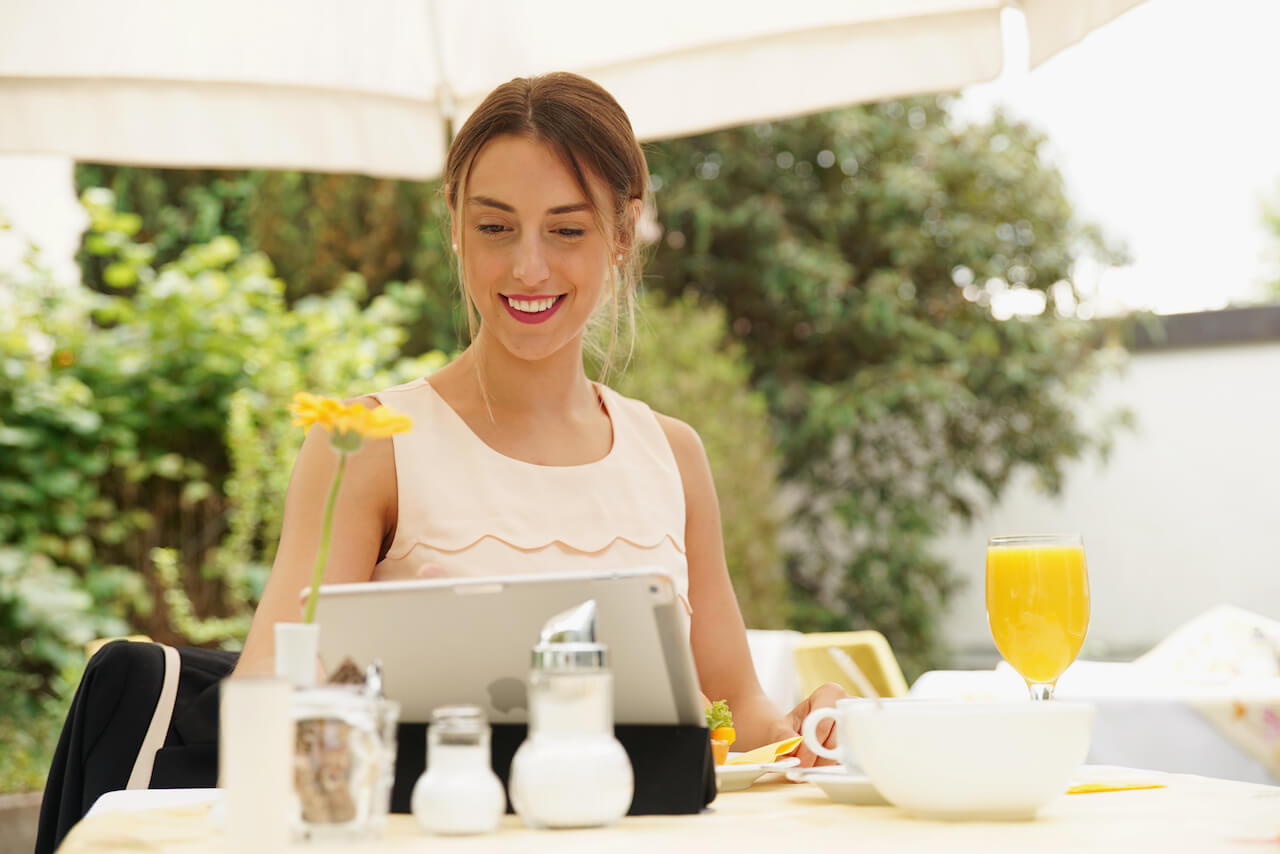 Breakfast
Our rich breakfast buffet leaves nothing to be desired. Furthermore we place great importance to freshness and quality of our products.
In addition, we provide a special option for guests with food intolerances.
Breakfast - All at a glance
Breakfast time
Mon. - Sat. 6-10 am / Sun. 7-10:30 am
Coffee and tea
Premium coffee specialities
Pastries and hearty food
Bread, croissants, sausages, cheese & eggs
Wholesome food
Cereals, yoghurt, nuts, seeds, fruits & juices
Specialities
Salmon, antipasti & deli salads
Vegetarian & vegan
Various options at the buffet
Terrace
Terrace in the garden
Gluten- und lactose-free
Upon request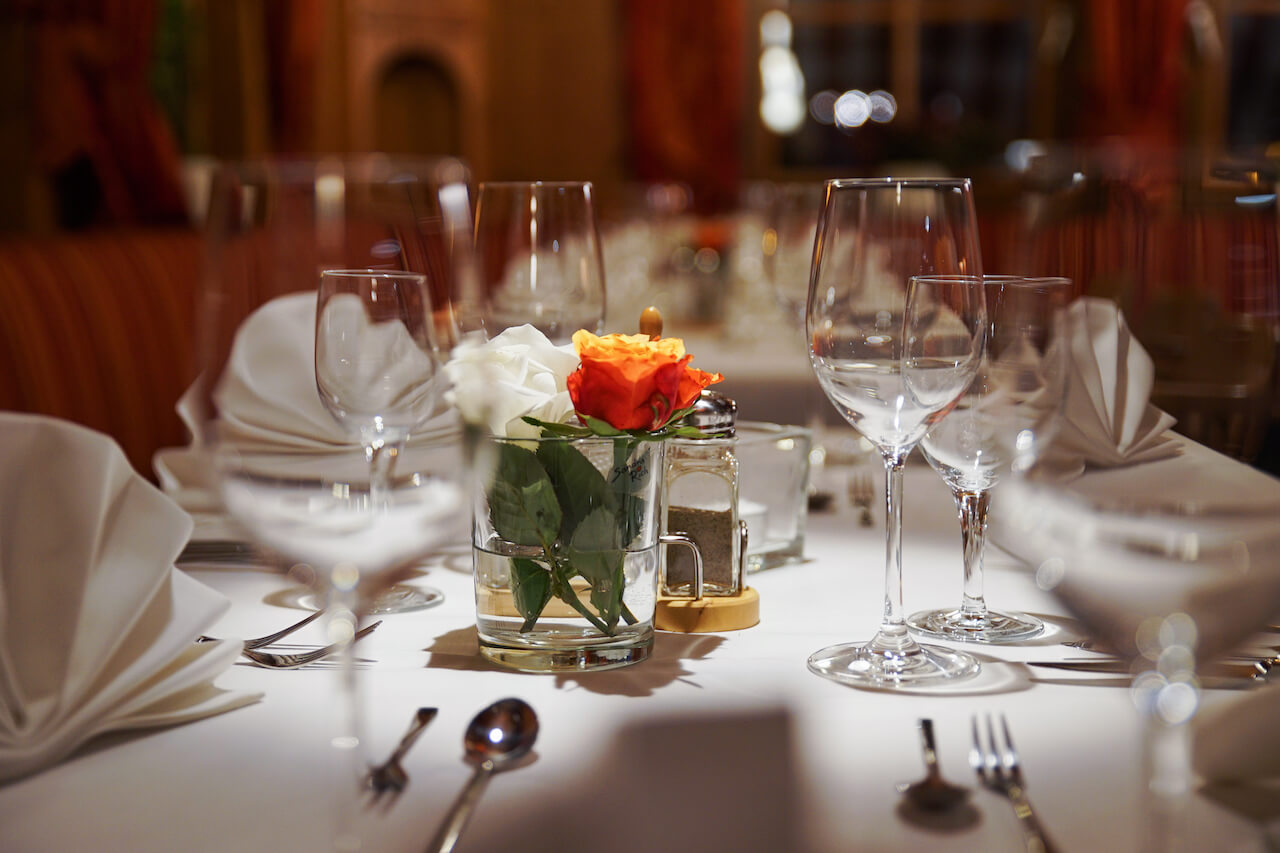 Restaurant
In the restaurant Löwenstube you can sit back, relax and enjoy the hearty cuisine and traditional Swabian specialties.
See the menu
Restaurant - All at a glance
Hearty cuisine
Traditional Swabian specialties
Specialities
International and seasonal specialities
Salads & soups
Large selection of salads & soups
Room service
Savour in peace in your room
Lunch menu
Weekly varying offers
Events
We love to host your party